PAINTJAM VIRTUAL
Need entertainment for your next digital event? Look no further! PaintJam Virtual is a family friendly and HR approved performance that never fails to impress and delight audiences of all ages. Book your Virtual PaintJam today – contact info@paintjam.com
So what happens when you decide to hire PaintJam?
Drop us a line and we'll get you on our calendar! We'll set up a call with our artists to discuss your painting choices, soundtracks and custom options to make sure your virtual event is unforgettable!
We'll create a spectacular speed painting video for you to download and embed in your presentation!
Just press play! We'll send you the finished paintings and any other promotional items for your team.
See how easy it is? PaintJam is an experienced, practiced turn-key performance.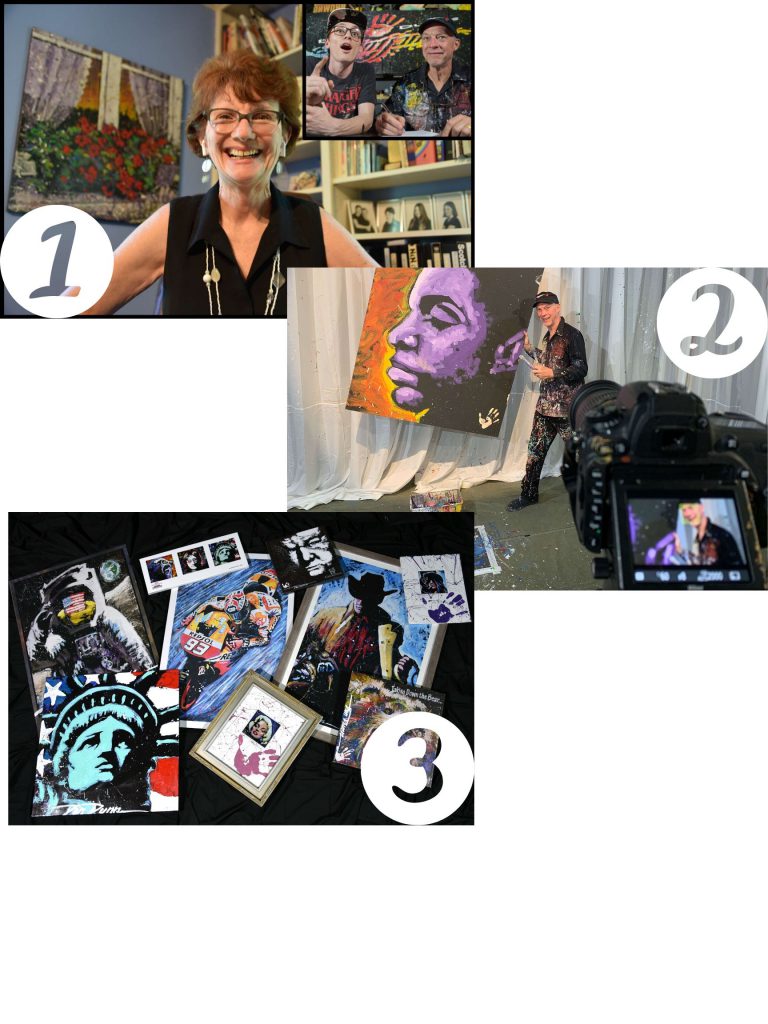 VIEW FULL PORTFOLIO