DUNN & SON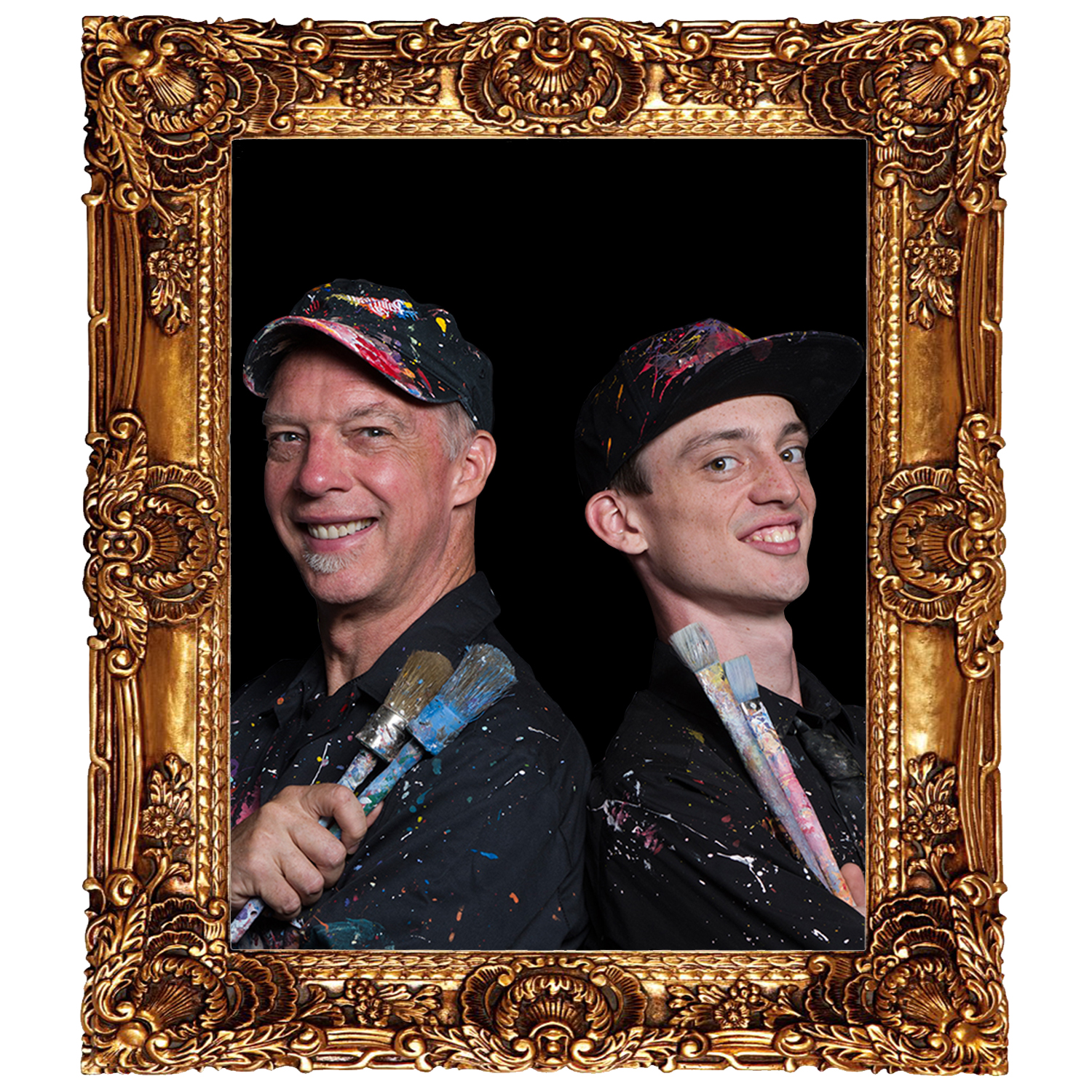 Harvey became Dan's protege in June 2019. Dan decided to introduce his son, Harvey, at an event that requested a painting of the Four Beatles. The father and son duo painted simultaneously on one canvas, each painting two faces. The artists kept an eye on one another to keep the same pace.
The next time they painted together to create a classic car. Later they painted Lucille Ball and Desi Arnaz on separate canvases. This led to a gig where they painted a couple for their 25th anniversary.
Paintjam is now twice the fun with Dunn & Son!
VIEW FULL PORTFOLIO